2017 book of the year!
Hard Core Love: Sex, Football and Rock and Roll in the Kingdom of God wins top prize in Florida Writers' Association Royal Palm Literary Awards competition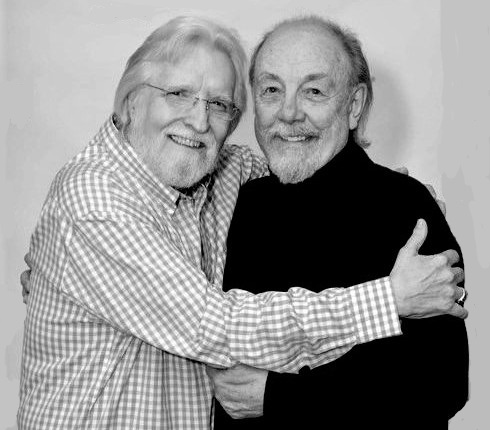 Jim Pons writes about success in two of the world's most popular entertainment industries. Yet it was something more wonderful than fame and fortune that made his life truly meaningful. He is happy to tell you about it and you'll be happy to read about it. You might even say that you'll be - pardon the expression - Happy Together. Oh yeah, that was the name of his song that pushed the Beatles' Penny Lane off the top of the charts back in February of 1967. Neale Donald Walsch - Author, Conversations with God
What others are saying about HARD CORE LOVE
" ***** Five Stars" - Sean Terry
"A one-of-a-kind spiritual autobiography" - John Cody
"A wonderful memoir and a remarkable story" - Ernie Bringas
"A journey to a very mature and refined Christian faith. A shining light for the journey in this fast paced world" - Manzel Berlin
"A page turner that you can't put down because something not to be believed might happen at any minute" - Frank Ramos
"Behind the scenes of the Leaves, the Turtles, Frank Zappa, and the New York Jets, with a spiritual quest never far from the background" - Richie Unterberger
"Open these pages, enjoy Jim's story and come away the better for sharing his experience" - Lee and Steven Hager
"Hard Core Love is an amazing story and a most compelling autobiography" - Larry Norton
"A well-told memoir of a former rock star's spiritual journey - a thoroughly enjoyable read" - Johnny Rinaldo
"As raw, open and honest as any autobiography I've read in the past decade" - Anne Carlini
What Jim says about HARD CORE LOVE
Committed, Permanent, Entrenched, Fixed, Unchangeable, Unyielding, Uncompromising, Unconditional, Extreme, Intense, Dedicated, Relentless.
These are all words the dictionary uses to define hard core.
Every one of them is descriptive of the love of God.
Hard Core Love is the eternal communion we have with God, a state of being that permeates every particle of creation. It is that part of our inner being in which we live and move and have our being. It's not that God loves us. We are the love of God. It is the certainty of God's acceptance, free from any sense of obligation, need for performance or fear of condemnation. It is the timeless unity with the Father that Jesus knew was our natural birthright as children of God.
All of us crave this intimate fellowship, but we have separated ourselves from the One who can satisfy it. Instead we fill our souls with the validation of man, our careers, our possessions, our relationships with others who have the same unfulfilled need. Only when the soul is aroused by God's Hard Core Love do we awaken from our slumber and come into an understanding of our inherent sufficiency. It was this provocative awakening to God's Hard Core Love that finally freed Jim from a life of indulgence and addiction. In one moment, God awakened Jim's entire being with his transforming love and the freedom Jesus promised was finally realized. God's Hard Core Love had always been there. Jim only had to discover it and experience it.
Read about how it happened in Jim's new autobiography.
The title of my book comes from an unlikely source. Hard Core Love was a porn magazine I smuggled out of Sweden in a guitar case back in 1969. It now has a whole new meaning for me. It is a perfect description of the natural, permanent, relentless, eternal and unconditional connection I discovered between God and man. This connection can never be broken, never diminished, never threatened and never lost. It isn't won, it isn't earned, it isn't exclusive.
And it isn't understood.
Because of the celebrity nature of my two professions I was always told that I should write a book someday. I often considered the possibility because I knew it could entertain people. It was my friend Neale Donald Walsch who finally convinced me. He said it could help people. When I discovered the God I was looking for I found the victory over a secret addiction that needed to be brought into the open. And that's why I wrote the book. After examining every spiritual discipline and self-help program I could find, victory finally came with a new understanding of who God is - and who I am.
On the road again.